Contraception & Sexual Health Study Day
17/11/2018
£55 – £125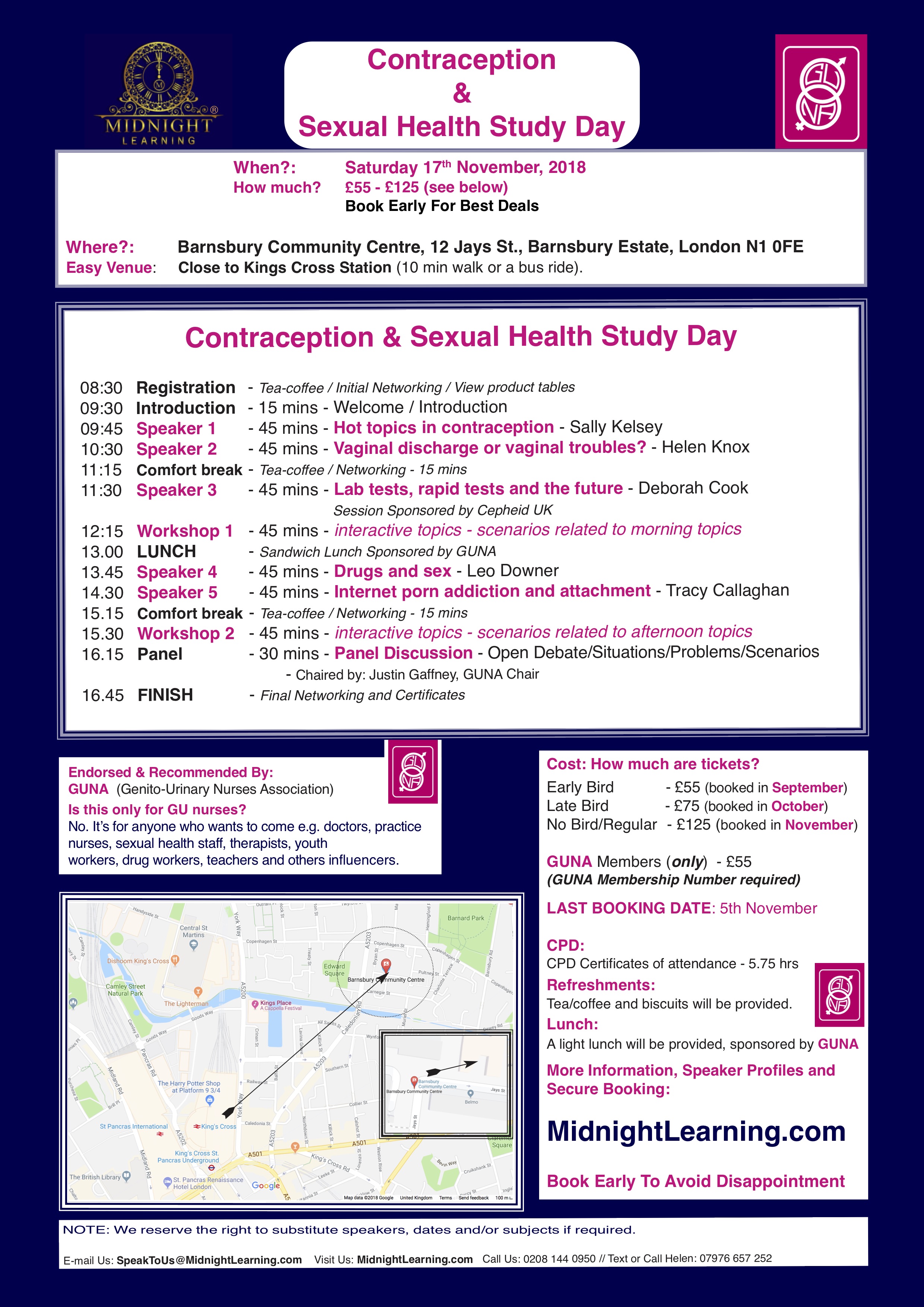 We are providing an engaging, interactive Study Day that supports our delegates to improve their practice and support individuals with whom they work, effectively.
At the end of the Study Day delegates will have:
a contraception update containing information about the 'hot topics in contraception' which will be useful when speaking with individuals
an overview of the different types of vaginal discharge
an understanding of the different types of laboratory test, rapid tests and the future of testing
an understanding of how different drug groups work and how they influence sexual activity
an understanding of how individuals may become attached to internet porn and the related addictive behaviour induced by it
Everybody Welcome – We Are NOT Restricting Our Audience By Profession
If you are interested – come along. Please tell others, and help us pass the word.
Related Events