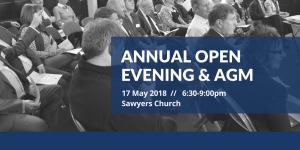 Please join us for the Chamber of Commerce Annual General Meeting for all our members.
This will give you an opportunity to hear about what the Chamber has done over the past year, and our exciting plans for the future.
Our Keynote Speaker will be the Pastor of Sawyers Church, Peter Jordan.
Find out more »