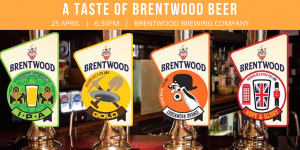 Kindly sponsored by Handelsbanken
Join us for a tour of the Brentwood Brewery, meet the brewers and sample some of their varied range of beers.
Plus an excellent opportunity to network and make some new connections in a relaxed informal environment.
Your ticket includes up to 2 pints of Brentwood Brewery beer and a complimentary finger food buffet.
Find out more »