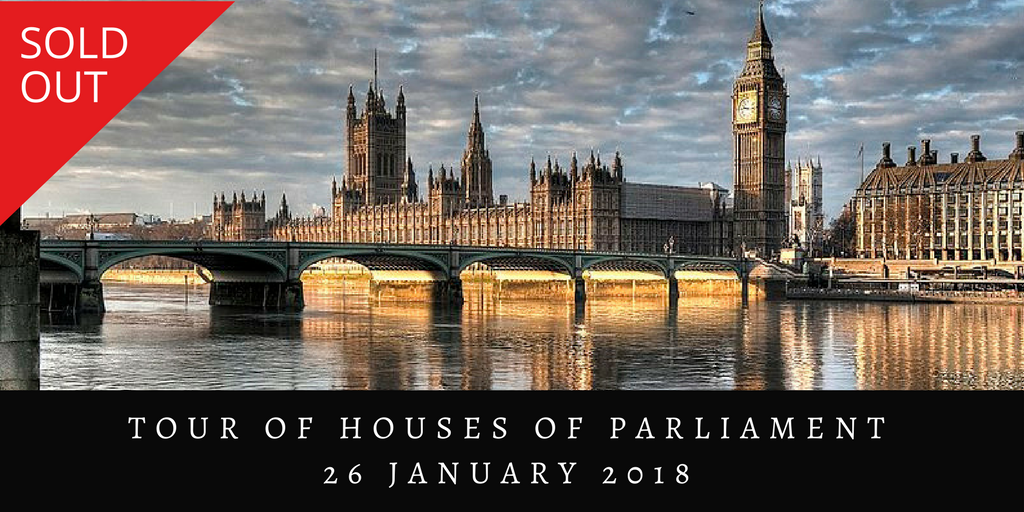 NOW SOLD OUT
Our local MP, Alex Burghart, has kindly arranged a free private guided tour of the Houses of Parliament for us. The afternoon tour, which lasts an hour and a quarter, will be conducted by one of Parliament's tour guides, and will include a chance to visit many of the famous areas in this historic building.
After the tour, the Chamber of Commerce have arranged for you to adjourn to the Red Lion pub in nearby Parliament Street, where we have booked our own private bar and dining room for an early dinner. Situated midway between Downing Street and the Houses of Parliament the Red Lion is a great pub for lovers of political history.
For your comfort we have also arranged return coach travel from Brentwood.
Please note that the Guided Tour is a FREE event arranged by our MP, for which you are not being charged. The coach travel to and from London and the meal in the Red Lion are additional items, which have been arranged by the Chamber of Commerce on your behalf (not by Alex Burghart or his office), and the charge of £44 is to cover these two items.
What's included in the ticket price –
Two course dinner in the Red Lion (Choice of menu available)
Return coach travel from Brentwood
Departure from Brentwood is at 13:30 and departure from Westminster is at 20:30, so we expect to be back in Brentwood at about 21:30.