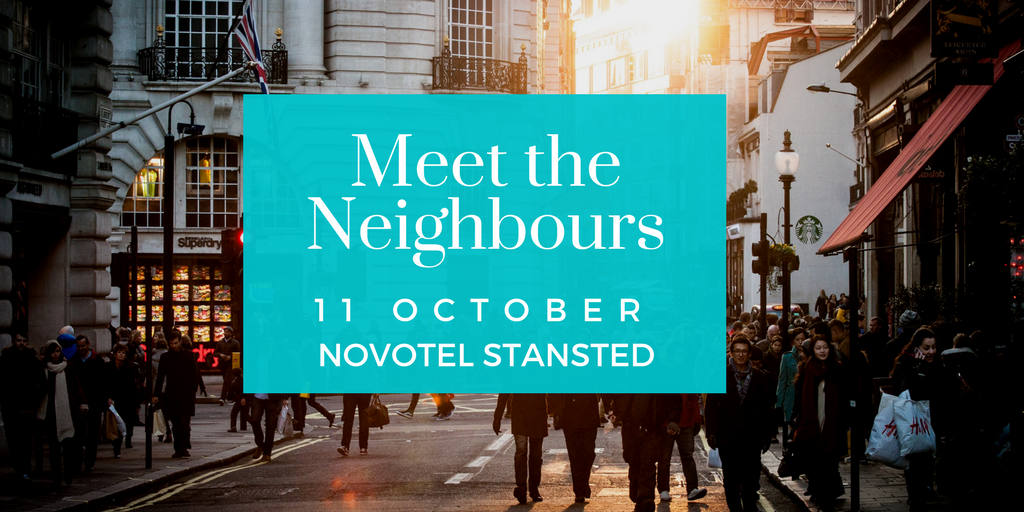 Following the popularity of the previous event earlier this year, Stansted Airport Chamber of Commerce are hosting another 'Meet the Neighbours' networking event.
Guest Speakers: We are pleased to welcome…
Chris Wiggan, Head of External Affairs London Stansted Airport  "Stansted Airport – building for the future"
Award winning entrepreneur Adam Stott founder and owner of Big Cars and Big Business Events.  Adam will be sharing his own experience and business acumen which helped him to build his emporium of car dealerships and now how he helps and advises others to run their own successful businesses throughout the UK via Big Business Events.
Admission includes light buffet, refreshments and parking.
Business doesn't recognise borders, which is why you should join us for a great event where you can promote your business to like-minded business people from neighbouring areas.
Working alongside fellow Chambers of Commerce and Business Groups, we are delighted to bring you this unique event to help promote your business to a wider audience and provide the opportunity of increasing contacts. Our networking philosophy is simple for everyone:
   Locate contacts
   Make connections
   Develop relationships
   Create business opportunities and;
   Exchange value
Why not join us for an informative afternoon with guest speakers you will want to hear. Following the presentations there will be an all important networking opportunities over a light buffet and refreshments.
We have a room full of businesses ready to get connected with you and your business – all you have to do is get the date in your diary and book a place!
Admission includes light buffet, refreshments and parking.