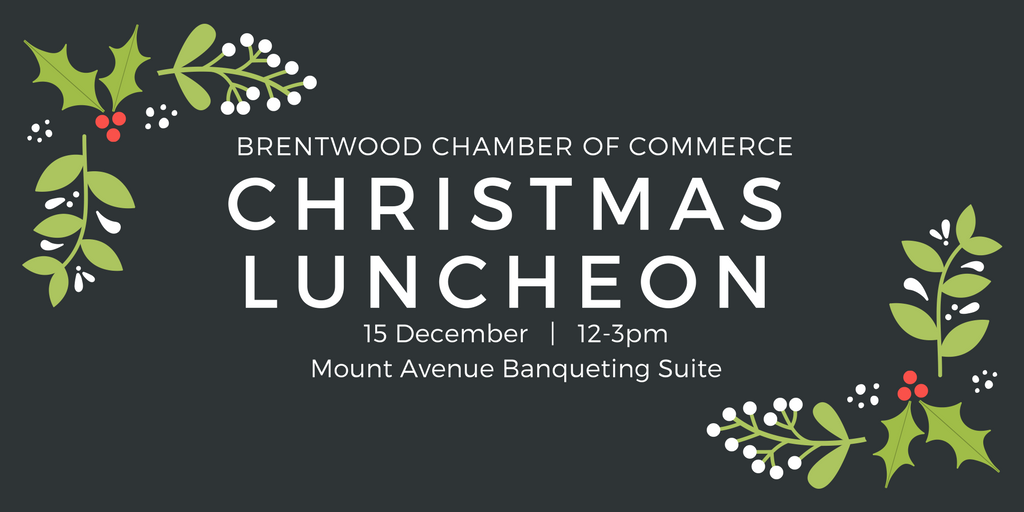 Celebrate your 2017 successes and make new connections for a prosperous 2018 at our annual Christmas luncheon!
We have a much larger venue this year, so would like you to bring all of your colleagues along to what promises to be one of the highlights of the Festive season for businesses in Brentwood.
MENU
STARTERS:-
Tomato & Basil Soup OR Pate with Toast OR Chilled Grapefruit
MAIN COURSE:-
Roast Turkey OR Poached Salmon with Hollandaise Sauce OR Mushroom and Walnut Parcel
DESSERT:-
Christmas Pudding with Brandy Sauce OR Sherry Trifle OR Cheese and Biscuits
Individual tickets are now on sale, but why not book a table!
If you reserve a table of 8 or 12, then you will receive a discount of 25% off the full member's price
Table of 8 £180
Table of 12 £270
The price includes a 3 course meal, and you can pre-book your wine when we confirm your table.
We have some exciting speakers, who will be announced shortly