Entry deadline: 30 June 2018
The Brentwood Chamber of Commerce is excited to announce the launch of the 2018 Brentwood Business Awards, sponsored by overall awards partner Pinney Talfourd Solicitors and supported by official media partner PhoenixFM.
The awards will recognise the best of local organisations and employees at a black tie dinner on 9 November.
Who can enter?
Sole traders
Businesses
Charities
Social sector organisations
Individual employees
How do we enter?
Self-nominate your organisation or staff for any of the 8 categories listed below.   This is a great opportunity to shine a spotlight on all of the great work you are doing!   Entries are FREE and you can enter as many categories as you like.
Does my business need to be based in Brentwood?
Entries  are open to organisations based in—or doing business in—the Borough of Brentwood.
Who will do the judging?
Each sponsor will shortlist the applicants for their category in early July and conduct interviews in person during July and August.  Finalists for each category will be announced in September.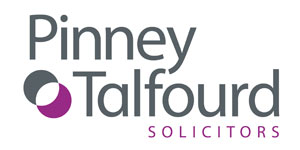 BRENTWOOD BUSINESS OF THE YEAR
The Brentwood Business of the Year will be chosen by Pinney Talfourd Solicitors from all of the finalists in each category. The Brentwood Business of the Year winner will be selected because they have excelled in every part of the Awards criteria.
KEY DATES
10 April
Nominations open
30 June
Nominations close
1 to 15 July
Shortlisting
15 July to 31 August
Judging
15 September
Finalists announced
9 November
Black tie awards dinner
TERMS & CONDITIONS
Entry to the Brentwood Business Awards is free.
Applicants must be based in —or do business in—the Borough of Brentwood.
By entering, you are giving your consent for your data to be held by the Brentwood Chamber of Commerce and any relevant category sponsor(s).
Sponsors are not permitted to enter their own category.
Applicants may enter an unlimited number of categories.
Category sponsors will form the judging panel for their respective category.
Decisions made by the judging panel are final. There can be no appeal against decisions of the judges and these decisions must be accepted as final in respect of all matters.
Shortlisted applicants will be interviewed in person by their category's judging panel.
Finalists will be given one free ticket to attend the Brentwood Business Awards dinner, which will be held at the Mount Avenue Banqueting Suite. Additional tickets may be purchased for £40 per guest.
A short video of all finalists will be filmed, which will be part of the awards event.
Finalists will be photographed for press use.
No liability for entries lost, damaged or delayed will be accepted.
The organisers reserve the right to amend any details of Brentwood Business Awards.
All entries must be received via the website by 30 June 2018.